With the support of generous sponsors such as Eisenhower Health, Grace Helen Spearman Charitable Foundation and the Western Wind Foundation as well as anonymous donors, the L-Fund organization is committed to empowering self-identified cis and trans lesbians through philanthropic giving.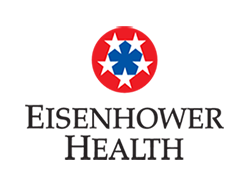 Why The L-Fund believes the word "lesbian" matters:
We hold strongly that preserving the word lesbian is important. This term allows us to more specifically name and value woman-defined relationships and the history of these relationships as it exists across all cultures. Additionally, we also understand the term lesbian as an active form of resistance to the erasure that often happens to us and our communities when the more generalized term "gay" is used—a term that in its popular usage refers primarily to gay men. We at The L-Fund use the term lesbian and define it to be inclusive of all those under the LGBTQIA+ umbrella who self-identify as women who love women.
The L-Fund Grant Programs support lesbians living in the Coachella Valley and surrounding areas.
The L-Fund Grant application process happens in four stages:
1. Introductory application is submitted.
2. Formal application and supplemental materials are submitted.
3. Preliminary interview of applicant is conducted by Intake Coordinator.
4. L-Fund Board of Directors reviews application and contacts applicant with update.
Typically, a decision is made in 7-14 days from when an application is received.
The L-Fund currently has four programs that provide resources and support to assist lesbians:
If you have challenges completing the application or navigating the L-Fund web site to apply for assistance, please contact us here or write to info@L-Fund.org and someone will walk you through the process.
If you are a lesbian who has received funding and would like to share your story on our website to encourage other lesbians, please contact us!
If you or someone you know is passionate about supporting lesbians in need, please visit our Donate page to give a gift in any amount. The L-Fund thanks you in advance for your donation. Gifts to the L-Fund are tax deductible making donating a win-win for all!