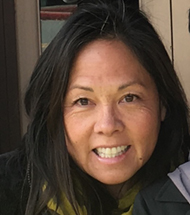 Mei Ling Tom is a retired National Board Certified Teacher in the field of Special Education. She has 30 years of experience working with children with special needs including autism, mental retardation, learning disabilities, orthopedic impairment and speech impairment. After moving from Los Angeles to Palm Springs in 2008, Mei Ling has spent time volunteering with The LGBTQ Center, The LGBTQ Center's Community Food Bank, and The Neuro Vitality Center. As The L-Fund Education Assistance Program (LEAP) Coordinator, Mei Ling feels like she's "paying it forward" by supporting lesbians in their education. Along with her partner Darlene, they enjoy life in Palm Springs as well as spending time in Washington with Mei Ling's two children Miranda and Aaron.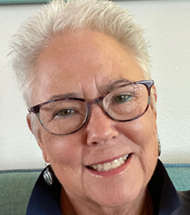 Chris Hunter is a West Coast woman, having lived in Oregon, Washington and California. Her adult working life was spent in Seattle, WA. Over the years, she has worn many hats with a strong emphasis on event planning and management. She has organized and managed social and athletic events for children and adults with physical disabilities. She was a Women's Music Distributor and Concert Promoter. She also worked for many years in Event Management at Seattle Center, a 74 acre urban park that includes a host of venues for sports, concerts and conventions.
Gwen Kibbe has been a resident of Palm Springs since 2018. She has lived in various cities in California and the Midwest. After retiring, she chose to live in Palm Springs because of the wonderful LGBTQ community, and the weather. Her work career is in corporate operations where she managed multi-million dollar budgets and very large departments. She has been on the board of a Midwest LGBTQ community center and a LGBTQ foundation. She also supports numerous non-profit organizations with her time and other resources. She is thrilled to be on the L-Fund Board and looks forward to working with the diverse community of the Coachella Valley.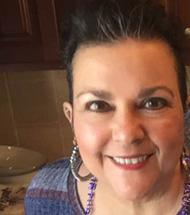 Marilyn Ramos is a local corporate paralegal who has worked at Guralnick & Gilliland, LLP. for over 25 years. She also has 5 years' experience as an estate planning and probate paralegal. She was born and raised in New York City and then lived in Dallas, Texas for approximately 10 years before landing in the Palm Springs area.
Marilyn has been an advocate for women, the LGBTQIA+ community and animals for many years. She has volunteered her time with local animal advocacy groups and administers a local vegan group. She also volunteers her time with trade organizations in her field of work. Prior to serving on The L-Fund Board of Directors, she served on its Outreach Committee and LEAP Committee (and continues on those committees as well as others). She currently lives in Cathedral City with her two adorable dogs, Frida and Diego.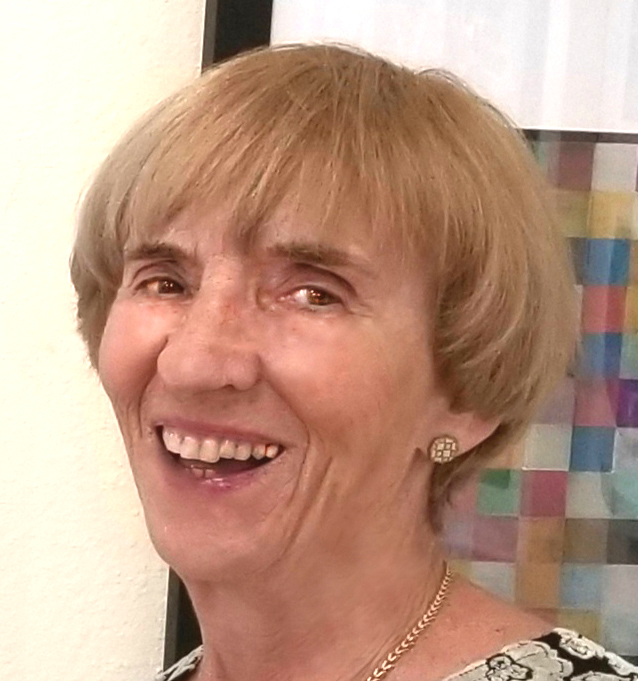 Marnie Tenden is originally from upstate New York. After getting her MBA in Arizona, she began her career in advertising at an international ad agency in New York City. Within a year, she  transferred to the LA office. During the next twenty years she held various Executive Advertising and Marketing positions before transitioning into public service as the Communications Director at the Southern California Association of Governments.

In 2008 she started her own company, In Sync Social Media, which still keeps her active. In most recent years she has focused on creating web sites for non-profits. She is the author of two books, and after moving to Palm Springs in 2018, began painting again. Her work has been in Palm Springs art galleries and stores, and she is one of the founding members of Lesbian Artists of the Desert. Her Aussie, Kari, keeps her in shape.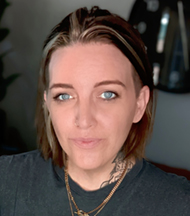 Georgia Tournai owns G TOURNAI Hair & Creative Studio in Palm Springs. They and their wife moved to Palm Springs in 2020 after selling their barber shop in Colorado. Georgia is recognized as an international hair artist, traveling the globe for runway shows, and working with Academy Award winning Director Michael Lauter. When not behind the chair, Georgia also educates other industry professionals.
Georgia is very passionate about giving back to the community, and has been involved with various benefits for the trans and queer communities. She was Co-Founder of WC Queer Collective in Colorado, and Youth Programs Coordinator for The Center in Denver. Georgia is excited to work with The L-Fund to help bring more inclusivity to the valley.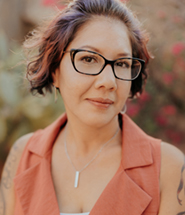 Jennifer Hughes owns California Legal Docs, with the main office located in Palm Desert and remotely serving all of California. As a contracted Paralegal for attorneys and a Legal document assistant for the public, her goal has always been to bring equality into the legal system for those who may or may not afford an attorney. Graduating from Cal State San Bernardino in Social Work and National Paralegal College in Paralegal studies with her bachelor's in legal studies. Her love for the community and law has given her the drive to work hard and provide peace of mind to those facing the legal system "Together Bridging the Legal Gap" for over 17 years for the public.  
Jennifer is originally from Los Angeles and moved to the desert as a seventh grader and later graduated from Palm Springs High. She has moved all around California but has always called the desert home. She moved back to the desert permanently in 2019 with her two fur babies.
Growing up in a diverse community and her experiences in life, it has always been her mission to give back and regularly volunteer wherever she is needed in the community of homelessness, LGTBQ+ centers like FAP in the outreach program for the homeless and several substance-abuse centers with recovering moms.
Jennifer is excited and feels honored to work with the L-fund and provide assistance in the community that is close to her heart.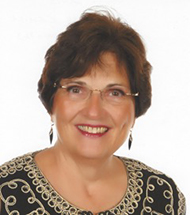 Maria Fraser RN spent her career helping others. Her work in Social Welfare led her to obtain her Nursing degree, where she specialized in psychiatry, chemical dependency, and adolescent health. She has over 30 years' experience in intake and case management for high-risk populations who are impacted by financial instability, addiction, insufficient medical resources, or unsafe living situations. She has served on and consulted with many community collaboration boards.
Maria's experience and skills fit well with the mission of The L-Fund, one that Maria strongly believes in. Knowing that lesbians often have a lack of family and financial support, she joined the Board of Directors in 2014 to be a part of the journey, and now serves as Intake Coordinator. The work of The L-Fund is very meaningful to her.